Warm feelings of the retro season - Shu Lang 2012 winter new release>
In the winter of 2012, various popular elements took root in the fashionable fertile soil and flowered everywhere. Fur exposure increased sharply, exaggerated profile became the focus of fashion, "androgyny", "female officer" a class of topics to the powerful thrust. This season Shulang all brands fashion mesh style to create a variety of topics, to bring a different kind of landscape this winter fashion.
Shulan: Italian luxury, quiet beauty

This season, Shurang adds traditional Italian elegance to the traditional style and applies the splicing technique. Meanwhile, the low-key and luxurious design shows the quiet beauty of the solemn, refined and introverted nature and the return to nature. The color is the main push warm and comfortable wool fabric, fabric detail, soft and better reflect the luxurious temperament of the product.

This season Shu Lang dress series using splicing techniques, whether it is stitching color or material stitching, the sense of hierarchy reflected in the fashion full of creative and visual artistic features, while adding the Chanel style, geometric patterns, Lace stitching, retro high waist, butterfly flower collar and other popular details, elegant heritage, exquisite lines strongly expressed the style of clothing and the wearer's personality.

Florence, a beautiful city full of old-world flowers. Each morning sun through the mist pouring the whole of Florence, the beauty of the serenity is the source of inspiration for the season Shulan orange coffee color, the Department of different degrees of clarity and purity of the orange, coffee color and gray, black with highlights Shuolan Female workplace calm and calm in the smart beauty, hem Tassel, different materials retro, digital printing and other design brighten people through the perfect match for the workplace women added a quiet wash of lead.

This season yellow-green department through the use of different materials with, soft hit color stitching, drop sleeves, lantern sleeves, bread sleeves and other popular elements to create a simple and capable profiles and more inclusive, reflecting the elegant urban women, elegant , The atmosphere of the dress taste.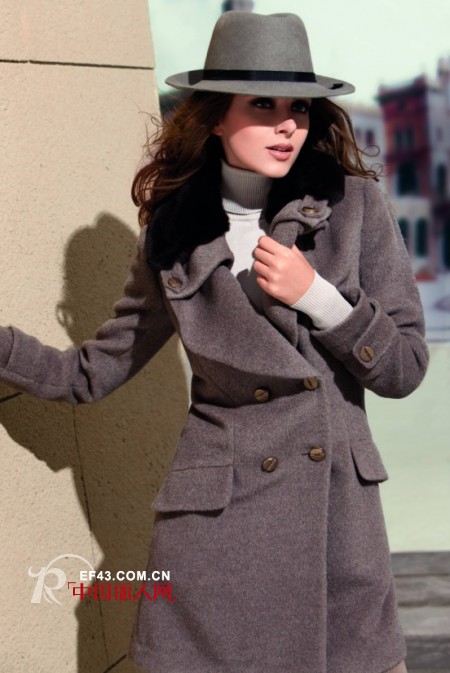 Beautiful vine: the old days, retro new fashion

2012 US rattan winter fashion both bright warm orange, bright green, bright yellow retro rich burgundy, retro green, high gray. Fabrics mainly to the soft wool, there is no lack of imports of high-end fabrics. Exaggerated profile coat, simple collarless version of the frequent appearance of Korean-style clothing and landing with a strong winter clothing market.

Pompous and bustling at this time burst, we can not predict the future, but we remember the light of the past. The beauty of the vine orange with minimalism to life to do subtraction, warm colors bring the old touched and beautiful. Classic Check, knit dress is still diminutive charm, hollow flower pattern and different color with popular elements this season.

When the wind blows through the ancient city and raises the dust of history, the ancient city is like a mottled mural. The rich deep coffee background exudes the accumulation of years. The freshman's power shows the color of green oil, Is the beauty of the vine green coffee color brings surprises, bright green to join this winter is no longer dim, enhance the fashion with degree, and the collision of retro green and stylish look more charm and sense of history, while adding beige, rice White, mocha color, with color matching, three-dimensional texture, minimalist style and other popular elements of the application highlight the texture. Scarves, hats, socks and other sets used in this season's clothing with the match, creating a rich and full of winter clothing with the feeling of blooming fashion color.

Sheepskin Fur Blanket,Real Sheepskin Fur Blanket,Long Hair Sheepskin Fur Blanket,Tibet Sheepskin Fur Blanket

NINGXIA CHENGFENG AGRICULTURAL SCIENCE AND TECHNOLOGY DEVELOPMENT CO., LTD. , https://www.nxcffur.com