Zeer 2012 winter fashion new men's shoes recommended>
Ben Wang, December 17 hearing, when Qiu Yu began to come in handy, Yan Winter came and the test of the winter came. How to type wintering is an indispensable lesson for tidal men. A scarf, a windbreaker, and a suit are all winter must-haves for men. Of course, a pair of the most suitable shoes can be used to express the character of a gentleman.

Keywords: fashion

Who says fashion is as long as grace doesn't temperature? Real tidal men must know how to cherish themselves. The chill is getting thicker, and the high-quality exquisite knitwear is warm and practical. It is close to the body, soft in texture and warm and warm. Vests have always been an indispensable item for men's formal dress, whether it is a single shirt or a three-piece suit. To express taste, a fashionable scarf will add a lot to his fashion.

The expression of men's self-charism is the expression of self-confidence and fashion. Coupled with a pair of elegant shoes, while vogue, remove the pressure and modification of urban life and return to the true warmth of warmth. This pair of leather shoes to avoid exaggeration and high-profile, with a gentle rounded shape and soft lines and the clever design of individuality outlines a steady fashion sense. If you wear a pair of celebrity CELE leather shoes, a slender, slightly slender, fashion, shoe polish and waxing, low-key and stable, it must be included in the overwintering schedule.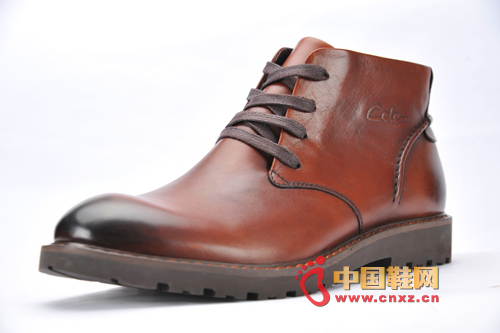 Keywords: Business

Classical orthodox style, serious and dignified, pay attention to the combination of materials, craftsmanship and lines, pay attention to texture, with simple lines and classic design outline urban men and elegant business temperament - the most sophisticated suit, the business elite's self-confidence and honor one Exhibited. Low-key briefcase, luxurious Swiss watches, and classic business leather shoes.

Classic business shoes, should be slender, modified feet, Fang Xian atmosphere; not only that, CELE Celebrity Business Series leather shoes using the unique "four bows", can provide better support for the arch, ease It has been a long time since business shoes are prone to fatigue.

The business series leather uppers are preferably made of waxed smooth leather, polished, full of luster, natural and delicate leather, showing business leaders temperament, simple helper design, low-key self-confidence temperament.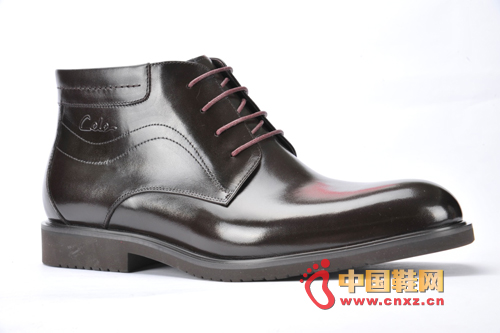 Keywords: warm winter

Warm and warm winter, from each gathering moved, from each successful pride, from each share of joy, but also from the emotional sublimation of each pair of shoes. The care of a pair of leather shoes, such as winter warm sun, the list of wintering programs, such a pair of excellent quality leather shoes: pure wool inside, tight firm, soft foot, warm and strong. A pair of shoes with perfect combination of warmth and fashion is the preferred choice for fashion men. The most intimate designs, such as the Sele CELE casual shoes, use a rubber outsole, which is not easily broken by cold, the thickness of the sole is 3mm, and the low temperature is isolated from the ground. Every detail is focused on expressing warmth.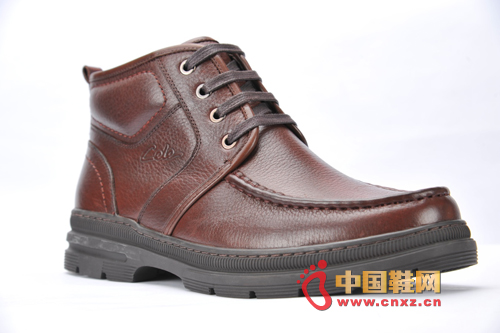 Although it is now the winter of the end of the world in the Mayan civilization legend, but over the winter, will spring be far behind? The wintering plan starts from the feet and starts now!

· Visual stretch leg length also has a pair of V-port shoes
· Danbyo shoes trend | summer to this pair of sandals each way
·Summer came to this pair of sandals fire all the way female stars are
·Spring and summer shoes fashion shoe necessary color
Can't you know what to wear in canvas shoes except for Converse?
Erika Jayne appeared in New York in New York
·Corthay Fashion Men's Wear One Week
·The two spokespersons of CONVERSE will perform with CHUCK 70
No longer wear sports shoes, we are old
·Pearl shoes open and catch the eyes every second

Xinke Protective Cotton Flame Resistant Fabric has good breath ability and wicking properties, soft and comfortable. This is a characteristic of all-cotton materials, which allows us to develop a more comfortable feel while developing flame retardant functions. Of course, other materials fabrics have their own characteristics, such as cotton polyester fr fabric, cotton nylon fr fabric, arimid fabric, modacrylic fabric etc. If you are interested, you can find their related introductions in other categories.

Cotton Flame Resistant Fabric

Cotton Flame Resistant Fabric,Flame Resistant Fabric,Fire Resistant Fabric,Stain Flame Resistant Fabric

Xinxiang Xinke Protective Technology Co, Ltd. , https://www.coverallsuit.de